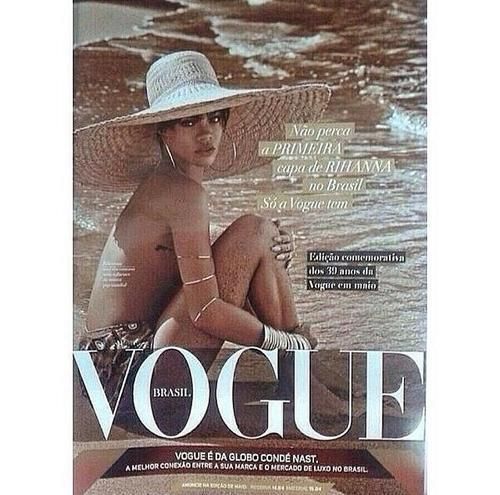 Check out a sneak peak of Rihanna's new cover and spread for Vogue Brasil.
In a gorgeous shot for the May 2014 issue of VOGUE Brasil, Rihanna is topless on the beaches of Brazil and donning a chic wide brimmed hat and lots of gold bangles.
As for why she was chosen as the newest cover subject, it's reported:
"We always go after the exclusive. So, when we were discussing who we wanted on our anniversary cover, after Kate Moss, Naomi and Sharon Stone, the answer was unanimous: Rihanna," said Daniela Falcão, the magazine's editor-in-chief.